This is a sponsored post from CoolSculpting. All opinions are my own.
The time has come to share my final results of my CoolSculpting experience. It has been an awesome journey and I am so happy to share with you my before and after photos. It has been 16 weeks, and that is the time you want to wait to see the final results. 
I couldn't be happier with my experience with CoolSculpting and Bodify. I have been so self-conscious of my double chin and I have always wanted to do something about it. But I didn't want to have surgery. Being a mom of a toddler, I don't have the luxury of recovering for a few days/weeks because I can't take time off from being a mom. 
So, I kept putting it off. Everyday looking in the mirror and feeling self-conscious. And of course, with weight gain from my pregnancy, it just made it look and feel worse. Especially because I gain my weight first under my chin, and lose it last. 
I am currently on a weight loss (new science-backed research) regimen but I got my CoolSculpting treatment before I had lost all my baby weight. However, because I am currently in the process of losing weight it may help to enhance my results of my treatments. 
As of now, I am loving the way my double chin is looking. 
Here is a perfect example. The picture below is a good before and after. The first photo was from a few weeks ago. The second photo is from a couple of years ago and around 35 pounds thinner.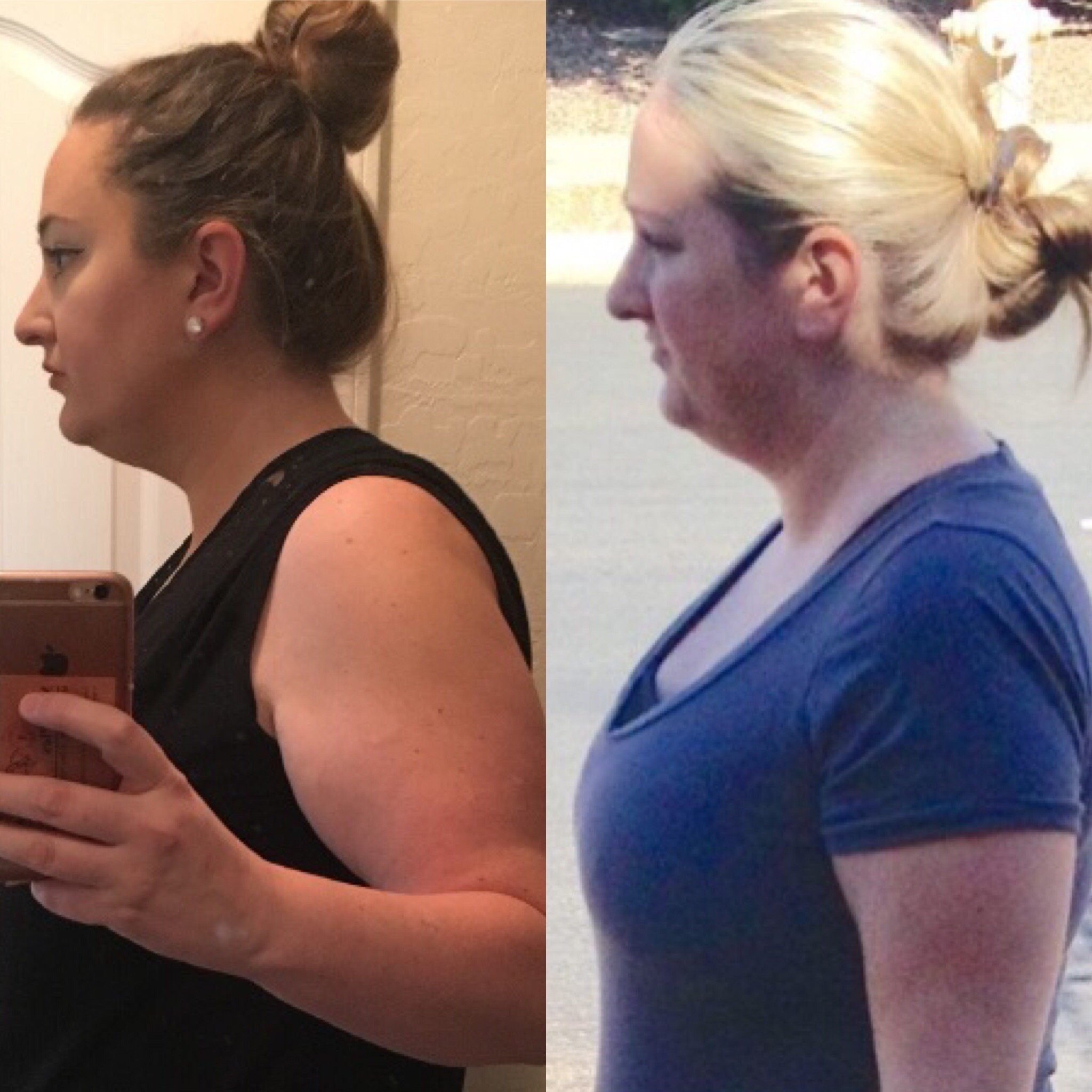 What I am so excited about these two pictures and comparing them is that my double chin profile is already looking more fabulous and thinner than a picture when I weighed a lot less than I do now.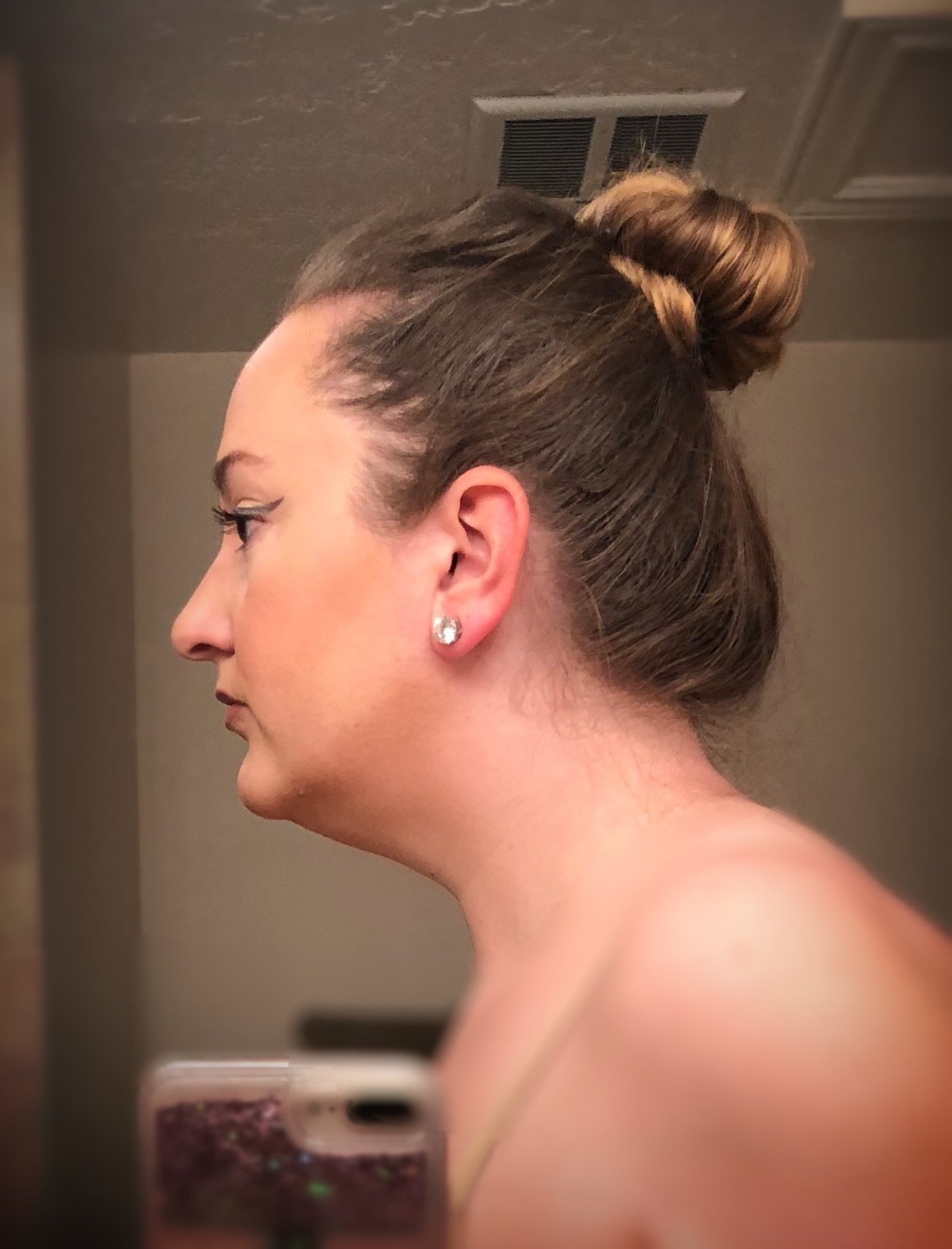 Now, here is the most recent photo that I took today. I have lost a little bit more weight, but look how good my chin looks! 
I cannot wait to see what my double chin looks like when I am the same weight as the second picture.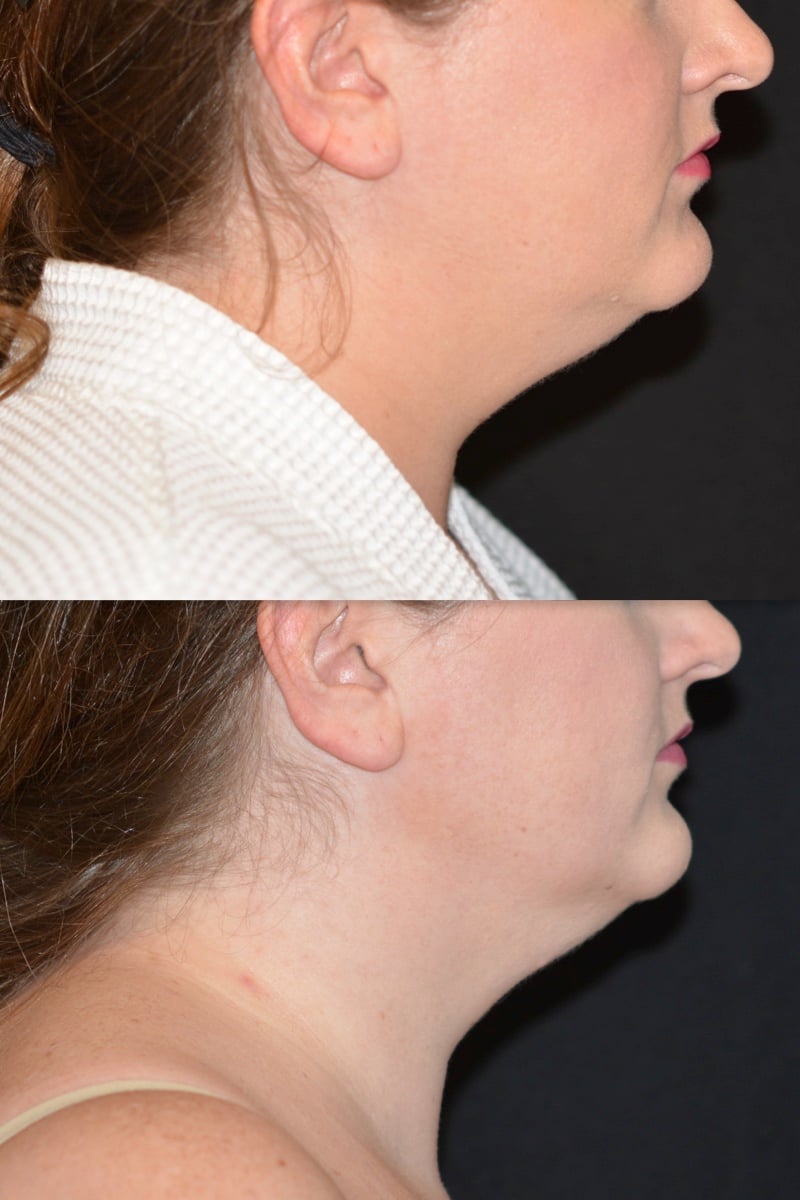 So now to the exciting part. The before and after. I maintained my weight from the very first treatment until my last photos. So any loss in my double chin was directly from my CoolSculpting treatment. 
As you can see it is quite the difference. I couldn't be happier with the results and I also love how easy it was. The entire process was downright pleasant, and the girls were amazing. They made me feel so comfortable at every appointment and they were truly some amazing cheerleaders with my results. 
If you have considered doing any type of body sculpting treatments, you should absolutely consider CoolSculpting because it is non-invasive and there is little to no downtime. I was running around after my toddler at Gymboree immediately after my first treatment. Here are some other reasons why CoolSculpting might be the answer you have been looking for:
Safe: CoolSculpting is FDA-cleared for treatment of visible fat bulges in the upper arm, bra and back fat, banana roll, submental area, thigh, abdomen and flank. The results are clinically proven, noticeable and long lasting.
Personalized: Sitting down with the girls Melissa and Jessica was a great experience. They were so kind and made me feel so comfortable about what direction we wanted to take with which areas on my body. They went over an entire customized treatment plan that was tailored to me and the specifics of my body. The cost for each treatment depends on the type of treatment and the number of sessions recommended in your personalized treatment plan that includes your goals and budget.
Easy and effective: Each treatment yields about a 20-25% reduction in the fat cell layer of the treated area in as early as three weeks.  You can see your final and best results from one to 4 months after your first treatment. 
Non-Invasive: There is no cutting, minimal pain and little to no downtime. You don't have to worry about the risks that come with surgical treatments. CoolSculpting treatments are performed in just 35 minutes (depending on the area(s) of the body treated), and during this time, patients can relax, read or even nap. I caught up on some shows that I have been wanting to watch uninterrupted! 
If you are interested in more information or setting up a consultation to discuss your goals, contact your local CoolSculpting office. You won't regret it.