Many people feel nervous about visiting a loved one in an assisted living facility. Not only do you have to navigate the visiting hours and policies, you might not know what to say or do with your loved one when you arrive. Follow this guide to help you connect with your loved one at their assisted living facility.
Reach out to the facility.
Each assisted living facility has its own visitor policies and hours. Contact the facility to learn when you can visit, how long you can stay and how often you can come. The staff will also likely have insight to offer about your specific loved one, and can help you choose the most ideal day and time to visit. You don't want to show up while they are getting bathed and dressed in nursing home clothing, for instance. Make sure to abide by all facility policies to make the visit a smooth and enjoyable one for everyone involved.
Know the COVID-19 policies.
In addition to the regular visiting policies, the facility will likely have COVID-19 protocols as well. Some may be limiting visits and even temporarily refusing them for the safety of the residents, so always be sure to check before visiting. If visits are allowed, you may also be required to provide proof of vaccination and/or a negative COVID test in order to enter the facility.
You will also likely have to wear a mask and observe social distancing guidelines as well. If you are sick or have been in contact with someone who is sick — whether with COVID or something else — you should stay home and reschedule your visit. Most assisted living residents are elderly and frail. Sicknesses that are a mild annoyance to a healthier, younger adult can be quite dangerous for them, so always err on the side of caution.
Plan your visit with your loved one.
Once you get the green light on your in-person visit, it's time to start planning it out. If your loved one is able, loop them into the planning so you can figure it out together. Try to pick a time when their energy will be the highest. For most elderly people, this is either in the morning or after lunch. If you want to eat a meal together, or participate in some kind of activity together, arrange that with the facility in advance as well. If your loved one has any special requests on what to bring, such as diabetic slippers or a particular snack, this also gives you enough lead time to get approval from the facility and purchase or find the item.
Bring sentimental items with you.
If the facility allows it, bringing a family photo, sentimental collectible and even your children and pets is a great way to cheer up your loved one and help them feel connected to the family. Obviously, practical gifts such as more clothing for nursing home residents is appreciated, but your elderly parents will love the "useless" yet sentimental items just as much. Even if you don't bring physical items, make sure to show them photos and videos of family gatherings to help them feel like part of the family. Just because they couldn't attend the reunion or birthday in person doesn't mean that they weren't there in spirit!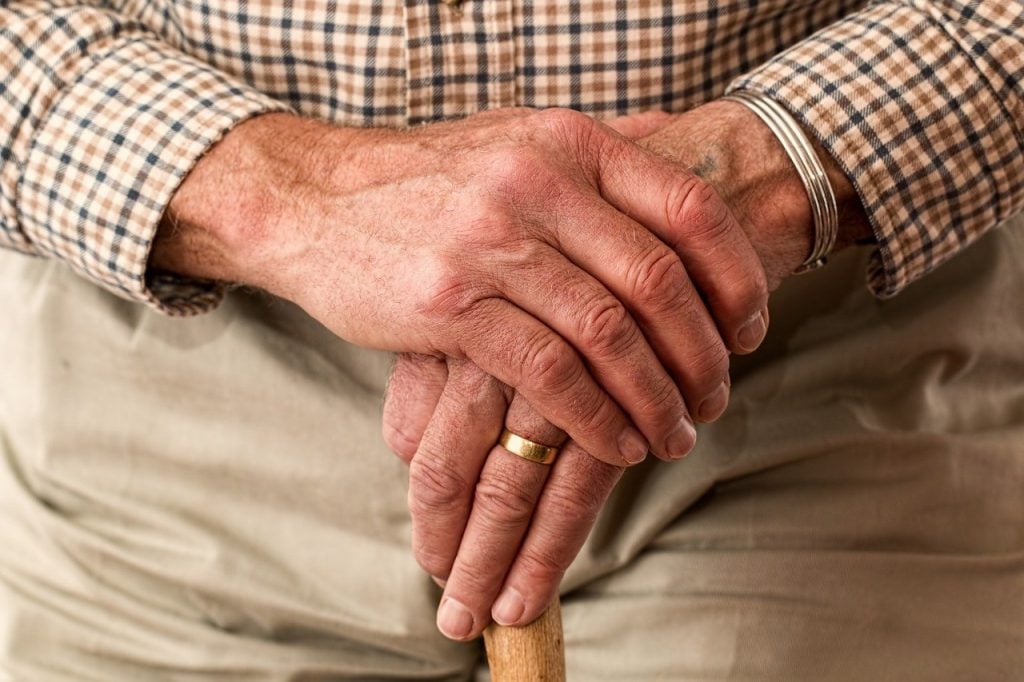 Watch the length of your visit.
When it comes to figuring out how long you should stay, take your cues from your loved one. Some seniors don't have very much energy and do better with shorter yet meaningful visits. Others are happy to chat with you all day long if you let them. Try to leave yourself plenty of time, but pay attention to how your loved one is doing. If they appear tired or overwhelmed, you can go ahead and wrap up the visit to let them rest and recover. Remember that just because the visit is short doesn't mean that they didn't enjoy it!
Educate yourself about dementia.
Interacting with a loved one who has dementia can be intimidating, especially if you don't know much about dementia in the first place. You likely have a long history with your loved one, but they're no longer quite the same person they once were. Be patient with them and know that they appreciate the chance to connect with you, even if they can't express it. They may repeat themselves or ask you to repeat yourself, or continue on at length about particular hobbies or interests. Knowing a little bit about both their interests and their stage of dementia will allow you to interact with them and ask questions to keep the conversation going.
Try out virtual visits.
If your loved one is technology savvy enough, then visiting with them virtually via Skype or Zoom is a great alternative to in-person visits. Of course, it isn't the same as being together physically, but virtual chats are a good way to make them feel like part of the family if you can't visit them in person. You may need an in-person visit to set them up on a tablet, phone or computer and show them how to work the video call software, but after that, you can chat virtually whenever it's convenient for both of you. If their assisted living facility has to temporarily limit visits due to COVID, having virtual visits will allow you to stay connected no matter what.
Follow these tips to have a great visit with your loved one in an assisted living facility (or over video chat, if you go that route). Remember to abide by all the rules and, above all, enjoy the time with your loved one.