Hooray, it's that time of year again! Aside from all the spiritual joys that come with Christmas – quality time spent with family, making those classic Christmas treats (and having classic holiday family arguments), this is also the time for lighting up people's faces with thoughtful gifts.
There are, truly, very few things that are more precious than seeing someone's face when they open that perfect gift, so in order to help you get it right every single time, we have done our due diligence and come up with some truly amazing gift ideas that are virtually custom-made for every 30-something girl. Friends, cousins, look out, you are about to be blown away.
The (guilty) pleasure
Some of us are proud of our love for this TV series (and movies), while others keep their feelings under wraps. However, what all the girls from this generation have in common is a love of Sex and The City. Now, as Christmas will be here as soon as you click you Manolo Blahniks twice, you need to get a move on and get the Sex and The City blu ray collection ASAP, because holidays are the perfect time to cozy up and veg out on the couch and binge-watch all six seasons and perhaps even the movies. You already know the perfect candidate for this gift, don't you?

Speaking of cozy
Even the people who aren't into cozy pajamas (although it's hard to find them) love them during the holiday season. There is something inexplicable in the air around Christmas that just makes you what to layer up, put on your fuzzy slippers and put on your best snuggly set. For the cozy gal, you know what to do – hit Women's Secret, J.Crew or any of your favorite retail stores until you find the perfect one. Suggest The Holiday as the movie really goes great with this getup.
The girl on the move
If you have that friend who doesn't let the holiday season slow her down and distract her from her fitness goals, something for the gym will be highly appreciated. If you're searching for that perfect blend between great active wear and athleisure trendiness that she can rock even outside the gym, comfy Ivy Park clothing is the best choice. Their clothes have all the qualities a gym fanatic dreams of and they are super stylish, so it's a total win-win.
 
Let it glow
This year (as well as the previous few) we have been all about that glow. Some of us like a light and subtle sheen while others are full-on glow getters. If your favorite gal belongs to the first group, she will absolutely love the shimmer Shimmer Skinsticks by Fenty beauty. They come in ten different shades from ultraviolet to tangerine, and can be used to achieve that natural 'lit from within' effect, or even as a soft creamy blush, so your job is only to pick the perfect shade. On the other hand, if you have a glow queen on your shopping list, Anastasia Beverly Hills Moonchild Glow Kit that comes in six icy shades that give that out-of-this-world glow.

The interior enhancer
Given that this is a list specially made for 30-something girls, you must surely know at least one (or ten) who is very much into home décor. Now, even in this category, there are different types. Some like nice frames, others chic duvet covers, and then there are those who are all about great tablewear and Christmas decorations. The places to shop for this girl are Zara Home and H&M Home, because even if you haven't narrowed your choice down yet, just walking into these stores will give you an abundance of great ideas.

The fashionista
There is this common misconception that it's very difficult to shop for that fashion-forward person in your life, but this couldn't be farther from the truth. All you have to do is keep a close watch of the dominant trends of the season and you'll be safe. For instance, the plaid pattern reigns this season, and red is the color that has taken the crown. So, whether you decide on a plaid blanket shawl, a red sweater or even a checkered hat, you will come out swinging.
The minimalists
Ok, this is a tough crowd. Minimalists are notoriously picky and almost impossible to please, but there is some wiggle room. Don't buy them clothing items as they're bound to be a miss. Instead, go for a nice and minimalistic piece of jewelry, like gold geometric earrings or a classic and clean friendship bracelet by Kazi Cuff.
About the Author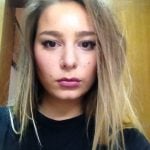 Roxana is a travel enthusiast and lifestyle consultant from Sydney and she loves to write about her adventures. She is all about the healthy lifestyle, loves to run with her husband and dogs and has fun cooking exotic meals for her family. Being a typical Aussie, she often hits the waves and loves beaches and sunshine! You can find out more about her writing following her on twitter and facebook. She is also one of the editors at Higstylife Magazine.