Divine Caramel Sauce Recipe
INGREDIENTS:
1 cup light corn syrup
1 1/4 cups packed brown sugar
1/4 cup butter or margarine
1 cup whipping (heavy) cream
DIRECTIONS:
1. In 2-quart saucepan, heat corn syrup, brown sugar and butter to boiling over low heat, stirring constantly. Boil 5 minutes, stirring occasionally.
2. Stir in whipping cream; heat to boiling. Cool about 30 minutes. Serve warm. Store covered in refrigerator up to 2 months. Reheat slightly before serving if desired.
Looking for more caramel recipes?
Try these Caramel Apple Cupcakes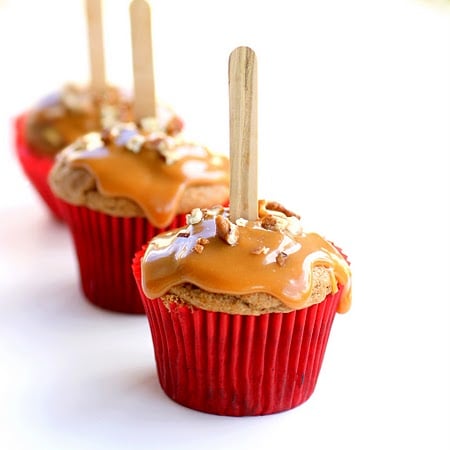 Toffee Crunch Cupcakes with Caramel Frosting
Chocolate Chip Caramel Stuffed Brownies