Valentine's Day is the perfect occasion for you to buy your love interest something unique, cute, but also romantic. It's not always easy to find the perfect gift and make the right choice. Sometimes you might have the best intentions, but your present ends up being misunderstood. If you can't find inspiration for the perfect Valentine's Day gift, check out this list and you'll definitely choose well, no matter which one you pick.
Jewelry
When you can't think of anything original, jewelry is the best choice. No girl will resist a charming bracelet, or a classy pair of earrings. Whether you choose silver or gold, your girl will love it. A heart-shaped pendant necklace is really romantic and will leave her breathless. What's more, jewelry can be a great pick for guys as well, so don't be afraid to look for fancy bracelets or chains for your boy too.
A Romantic Getaway 
Is there anything more romantic than a trip to the mountains, or an exotic island? I think not. This is exactly why you should pack your bags and surprise your Valentine with a romantic getaway. Spend a couple of days together alone, enjoying each other's company, and create memories for a lifetime. A romantic candlelight dinner would be the perfect finale to the big day.
Phone Accessories
Stylish phone cases are the favorite phone accessory of many women. If your darling is one of those women who have a full stack of phone cases, buying her a custom-made case would be the perfect move. Put a picture of the two of you on it, or think about a quote or anything you think would make the case original and unique. Furthermore, trendy headphones could be another good idea. We're always listening to music while we're on the move, so this will make your Valentine remember you every time she starts listening to her favorite tunes.
Chocolate
There's no Valentine's Day without chocolate. Whether you opt for an entire box and flowers, or a bar of chocolate, be sure to make this day as sweet as possible. Chocolate produces spectacular Valentine chocolate gifts your boyfriend or girlfriend will love. Feel free to create your own chocolate, or pick some of pre-made delights from their workshop. Chocolate pops with white or dark chocolate, or a chocolate bar with hearts and crisps all over it, you name it, they have it.
Beauty Products
A girl can never have enough creams, lotions or makeup products. If you pay a little attention to what products your girlfriend uses, you can buy her an entire set of beauty products and made her entire year better. Feel free to ask her friends, or bring a friend along to shop with you, so you don't make a mistake and buy something she doesn't use.
Perfume
Like jewelry, perfume is always a safe choice. Whether you're shopping for a man or a woman, their signature perfume will be the perfect present for Valentine's Day. What's more, if they have fallen in love with a new fragrance recently, and didn't have time to shop, feel free to surprise them with that new note.
If you didn't have any inspiration about the perfect Valentine's Day gift, now you'll have plenty of items to choose from. Your worries are over, because this little list is the best source of ideas for the perfect Valentine's Day gift. Whether you buy your Valentine jewelry, phone accessories, chocolate, beauty products, perfume, or take them to a romantic getaway, they will be delighted and enjoy their gift.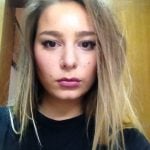 Roxana is a Sydney based travel enthusiast with a passion for writing. She loves fashion and has an eye for anything visually appealing and aesthetically. She is all about the healthy lifestyle, loves to run with her husband and dogs and has fun cooking exotic meals for her family. You can find her articles on HighStyleLife and StyleByAsia.