We had to live in an apartment for a couple of months while we looked for a new house. My daughter had a little scar on her nose from a fall. My mom said that using almond oil will help to heal the scar. (It worked, but that is a different blog post.)
Anyhow, my mom is huge on putting everything in plastic sandwich baggies. She puts all her leftovers in them, pens, toys, anything you can fit into the sandwich size She just handed me a receipt today, you guessed it, it was in a sandwich baggie.
So, obviously she gave me some of her almond oil and it was in a plastic sandwich baggie. I used it a couple of times on my daughter and left it in the bathroom counter so I would remember to use it before bedtime each night.
Well one night, I must have forgot to seal the baggie all the way and it leaked on the counter in the shape of a square, or, a sandwich baggie shape!
Well obviously we didn't want to lose any part of our deposit for this huge oil stain that is on the granite. I had to figure out a way to get it up if possible. Replacing a piece of granite is not cheap.
So, I was told by a friend that if you get paint on granite, you can use 100% acetone to remove it without hurting the granite. I figured that acetone might work in this situation. Here is what I did:
Saturate a paper towel with acetone. I put my towel in a dish and soaked the acetone in it.
Place the paper towel soaked in acetone over the grease/oil stain.
Cover with plastic wrap and tape all four sides.
Let it sit overnight. 24 hours is better and if needed, do 48 hours.
I did this over night and I could see a considerable difference. I could have done it longer, but I didn't feel that it was noticeable and we were moving out so I didn't have time. It worked and looked great!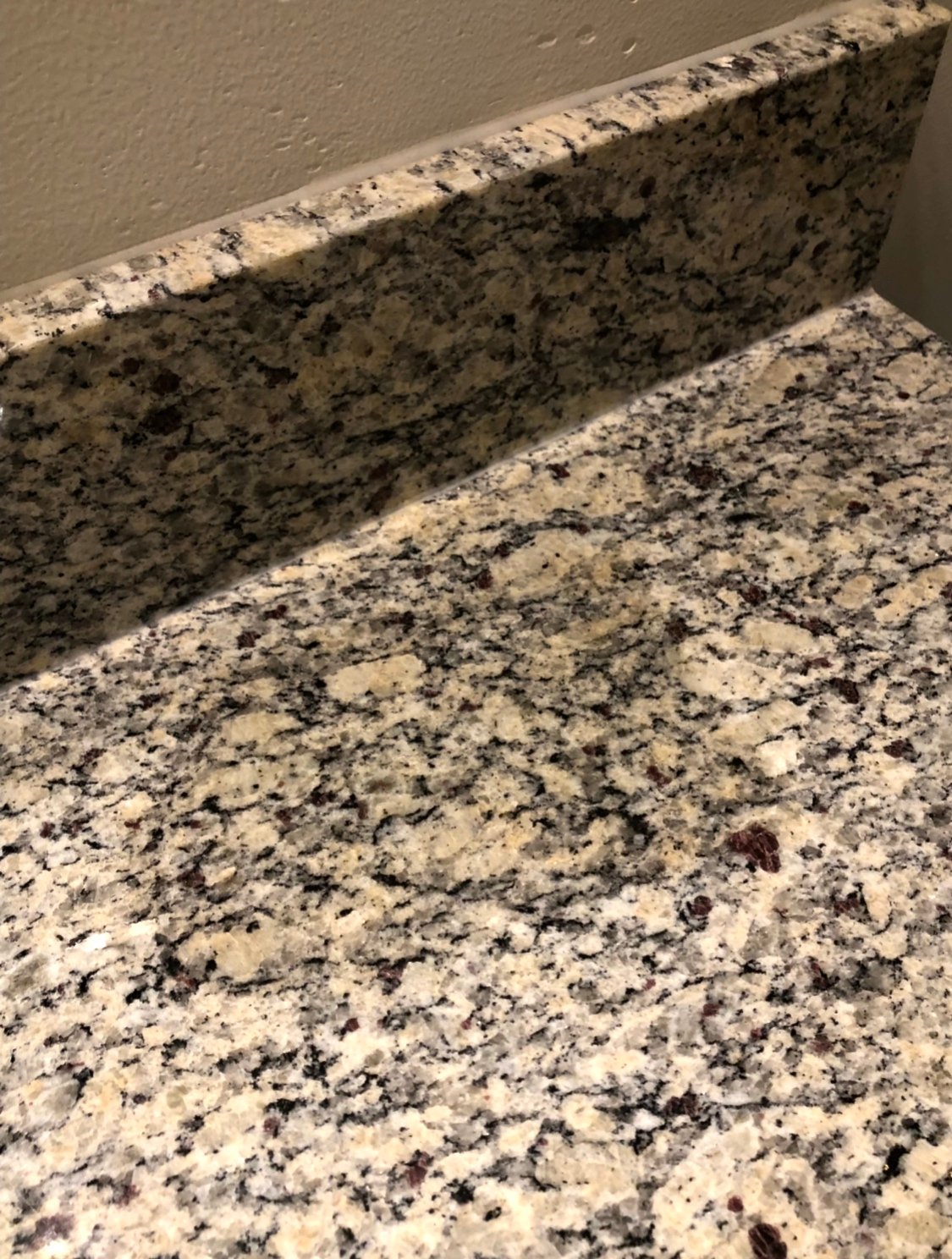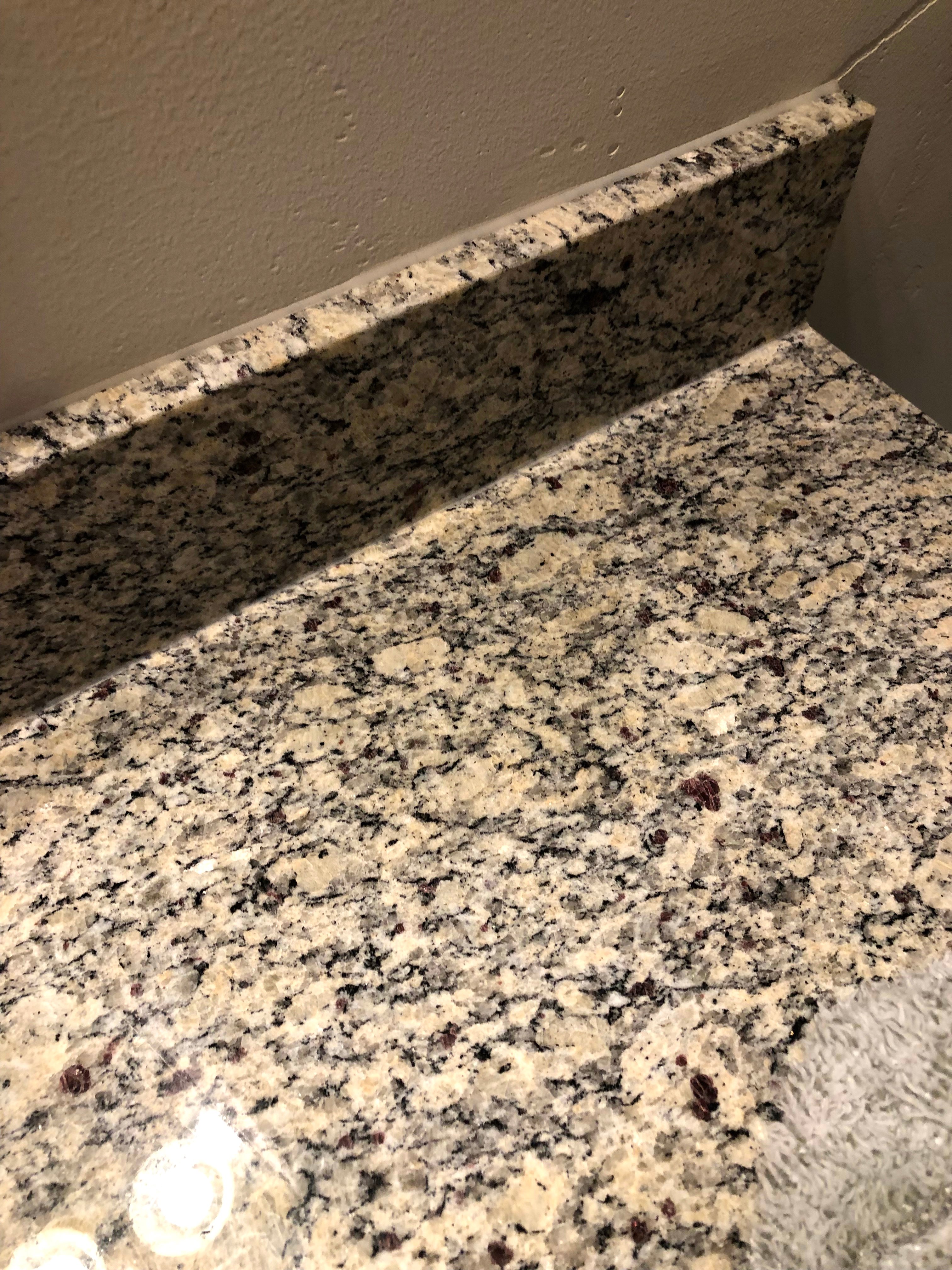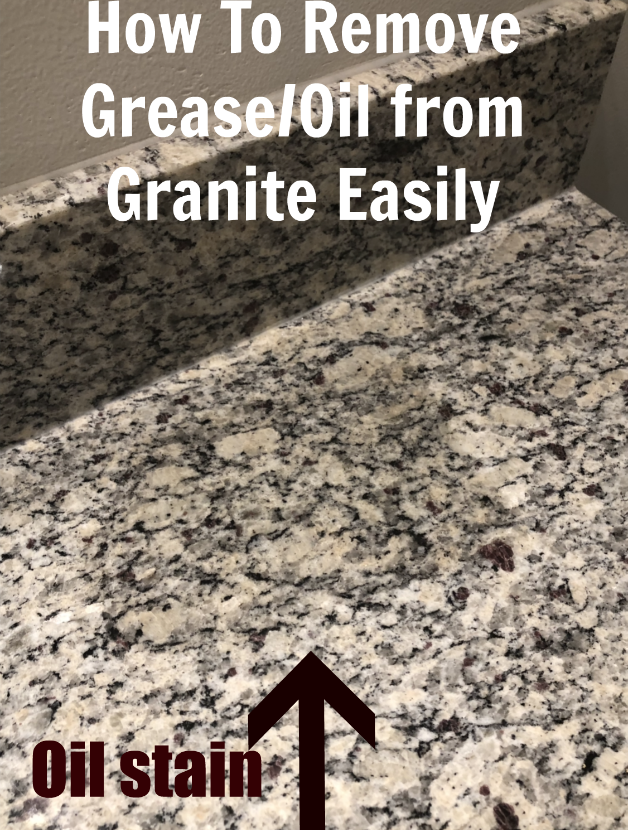 Have more stains? Here is a post on How To Remove Permanent Marker from Anything