The cosmetic industry is one of the most profitable ones in the world, and that should not be a surprise considering the wide range of products and brands, from the most affordable ones to the luxury ones. If we would look at a beauty department in a drugstore or a specialty beauty store alone, we could see thousands different products of hundreds different brands, but where is the difference? Can it be the same if you buy a lipstick at the price of a pack of gum, or the one at the price of a piece of furniture? Here are some reasons that justify the sky-high price.
The Brand Invested More, so You Should Too
A very low price suggests that the product is just something the company mixed up in no time, but the one with higher price speaks of the time, effort, research and money that is invested in that product. We already know that big brands have more money, so it is obvious that they are willing to invest enough of it, in order to see it return through the purchases of satisfied customers. Although the ingredients of designer make-up and the one you can find on the lower shelves are, in their essence, the same, the difference is in how are they used and what is the exact amount of each.
The Best for Your Skin
Your skin is already exposed to all sorts of negative influences, from your diet (avoid these 4 diet mistakes) to air pollution. Do you really want to expose it to poor make-up formula? Foundations are especially risky, since the cheaper products usually do not have as many quality ingredients and different shades as the designer ones. It is similar with brow pencils and palettes. The shade is everything here, and you do not want to end up looking like you are a blast from the '90s and early '00s. There is a huge difference between Anastasia brow palettes and the ones you can get at your local department store.
Richer Pigment
More expensive makeup brands usually have better pigmentation. The improved color pay-off is a saving by itself, since it means that you will have to apply the product fewer times. So, we could say that, eventually, quality makeup saves your money. Napoleon Perdis lipstick leaves the lips saturated and it can "survive" for an entire date without the need to fix it, but could you say the same for your low-cost, low-quality lipstick?
Better Application
Quality makeup brands invest more time and care into developing high-end packing and efficient applicators, such as foundation sponges, powder and mascara applicators, eye shadow brushes, etc. This seemingly insignificant perks make a difference when you are applying your make-up. There is a reason why mascara ads, for instance, give so much credit to the shape, size and the material of the wand. It determines its efficiency.
Where to Splurge, Where to Save
Of course, there are some products that cannot justify the differences in prices, and in some cases the brand's name is the product for itself. Although you should invest money in quality foundation, for instance, the blush will not require the same attention. Depending on how much do you value a great applicator, you can buy designer mascara or a drugstore one, since the formulations are similar. Lipstick is one of those products that rely on rich and lasting pigmentation, and you don't want to risk it with drugstore varieties. Other products you can save on are lip gloss, nail polish, and eye shadows. Splurge on concealers, eyeliners, makeup brushes, etc.
The final decision is yours and it will depend on how much you value a specific brand or product. Keep in mind, though, that the price itself doesn't mean quality, but the name behind the product sometimes does.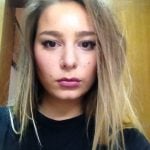 Roxana is a Sydney based travel enthusiast with a passion for writing. She loves fashion and has an eye for anything visually appealing and aesthetically beautiful. She is all about the healthy lifestyle, loves to run with her husband and dogs and has fun cooking exotic meals for her family. You can find her articles on HighStyleLife and StyleByAsia.