Four Generation photoshoot. My Grandmother, mother, me and my daughter.
This post is sponsored by Kay Jewelers. All opinions are my own.
Mother's Day is right around the corner and it means so much to me now that I have become a mother myself – but not in the way you would think. Of course, the fact that I have a reason to celebrate the day because I am a mother to the most beautiful and amazing child is wonderful, but it is so much more.
Now that I am a mother, the way I look at Mother's Day for me has changed and has made me really want to celebrate my own Mother. I am now in the place that she has been with me my whole life. I understand her so much more now. The love for a child is not like anything I have ever experienced and I now understand a little more where she has been coming from all these years. The worry, the guilt, the excitement, the fear and always with the love.
My Mother and I.
My Mother has always been my biggest inspiration. Growing up I  wanted to be just like her. But as I got older I started to find my independence and own way. As much as I am sure that it pained her to see me drifting away from her loving arms, she did nothing but support me.
My mom was there for me when my daughter was born and not just there for me in the room, but there for me like she always is, emotionally and physically helping me. She said it was the most amazing thing she had ever experienced to see her daughter give her a grandchild.
This Mother's Day means so much to me because my mother means so much to me. She is the epitome of the woman I always wanted to be. To me she is amazing because she is caring, strong and my strongest confidant. We have obviously had our ups and downs and it hasn't always been roses, but I think that is how many mother/daughter relationships can be. I know it was hard for her to let go and, as the daughter, I wanted to do it my way, make my mistakes and deal with the consequences. But my Mother wanted to be my safety net if I fell. She wanted me learn from her experiences. I never fully understood her perception and was very stubborn. That is, until I became a mother.
This is why this Mother's Day is so special to me. I want to celebrate my mother, mother to mother. To let her know that I have a fraction of understanding of what she has gone through over these many years with me. This is the year that I get it, and I want her to know from the bottom of my heart.
I wanted to get her something that was sentimental, beautiful and timeless. Something that she could cherish for the rest of her life and that she would be proud to own. To me that meant jewelry, and I knew that I wanted to choose something classy and unique to her style.
I put together a Mother's Day gift guide of five pieces of beautiful jewelry that I know she would love from Kay Jewelers. The pieces I picked from Kay truly reflects my mom's classic style.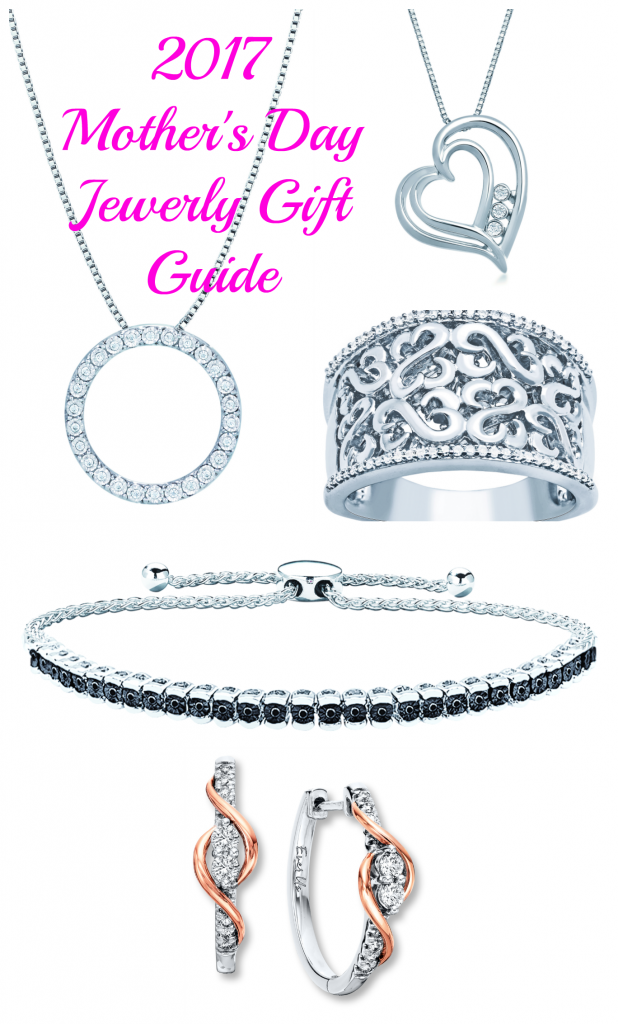 Heart Diamond Necklace
Diamond Circle Necklace
Open Heart Ring
Bolo Bracelet
Ever Us Two Stone Earrings
No matter what mom is to you, Kay Jewelers has an option to make this a Mother's Day she will never forget with a huge selection and something for every budget.