There are few friendships that can stand the test of time even in ideal conditions, simply because we grow into different people with different priorities. But how can you cope with watching you and your favorite girl in the pack slowly drift apart after you've started a whole new chapter in your life with a marriage and perhaps even a little bundle of joy?
Being a mom, and a married one, is one hell of a ride – it's mesmerizing, rewarding, but also challenging and at times excruciatingly exhausting. So what can you do to rekindle your friendship with your girl even when it seems that you lead entirely different lives?
Both paths are ok
The first, and perhaps the most essential step in finding a way to mend your friendship and overcome those seemingly "irreconcilable differences" is to genuinely accept each other's choices. The fact that your newly-formed family is now a priority doesn't make her lifestyle any less worthy.
Embracing these differences and maintaining a sincere interest in each other's lives is what will help you both protect and grow your friendship without imposing your own beliefs. In fact, you can help each other solve problems, share and bond over those contrasting life situations.
Make the first move
Perhaps she feels silly or neglected after you've rescheduled that coffee date for the fifth time, and you've spent the last three talking about nothing but your new family life. Yes, it makes sense that the majority of your time now revolves around your spouse and your little munchkin, but you still have plenty of topics to cover.
When you make an effort to set aside some time for her, she will probably feel more encouraged to stay in touch, and have more understanding of your hectic schedule that will force you to move your afternoon get-together. As long as she sees that you're still ready to make the first move, she'll be happy to make the other three until your next date!
Organize a fun bonding day 
Ask your significant other to take care of your baby for a few hours and head to her place for a day of Sex and the City, pampering, new nail polish and your own cocktails – get her a bottle of her favorite gin or other spirits to show her that you still remember how to make her favorite drink.
Even if you can set up a day like that only once a month (or even less often), you can make the most of your time to remind yourself of why you cherish your friendship. Browse through your photo albums, make new photos to commemorate your day of fun and pencil in the next date you can devote to this newly-formed tradition.
Have a wild night out
Remember those sleepless nights, but without the wee one? Your friendship could use yet another fun reminder of those crazy club nights, dancing and wearing your best outfits only for the fun of it.
Pick a suitable Friday, you can once again ask your beloved spouse to step in and save the evening, and use this rare opportunity to hit the town with your best gal. Laugh, have a few drinks, and show your best friend that you're still plenty of fun and that the two of you will always find a way to bond.
Plan a weekend getaway
This is what true commitment is all about – devoting time to making each other happy. Plan your own weekend away from everything, just the two of you. You can make it two nights of spa treatments, swimming, reading your favorite books, wine tasting, cocoa by the fire in your most comfortable sweater, you name it.
This will be your safe zone of friendship, a special oasis that you can both run away to when life becomes overwhelming, and both of you could use that weekend off. Finally, once you are completely devoted to each other, you will both realize that no matter how different your lives may have become, there will always be room for your incredible bond to flourish, in good times and the bad.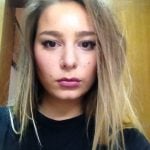 Roxana is a Sydney based travel enthusiast with a passion for writing. She loves fashion and has an eye for anything visually appealing and aesthetically beautiful. She is all about the healthy lifestyle, loves to run with her husband and dogs and has fun cooking exotic meals for her family. You can find her articles on HighStyleLife and StyleByAsia.