As I stood in my bathroom, staring down at the unsightly stains on my shower floor, I couldn't help but feel frustrated. They seemed to have appeared out of nowhere, and no matter how much scrubbing and cleaning I did, those stubborn stains simply wouldn't budge. If you've ever faced a similar situation, you know the struggle. But fear not, because I'm here to share my journey and provide you with a comprehensive guide on how to clean those stubborn stains from your shower floors.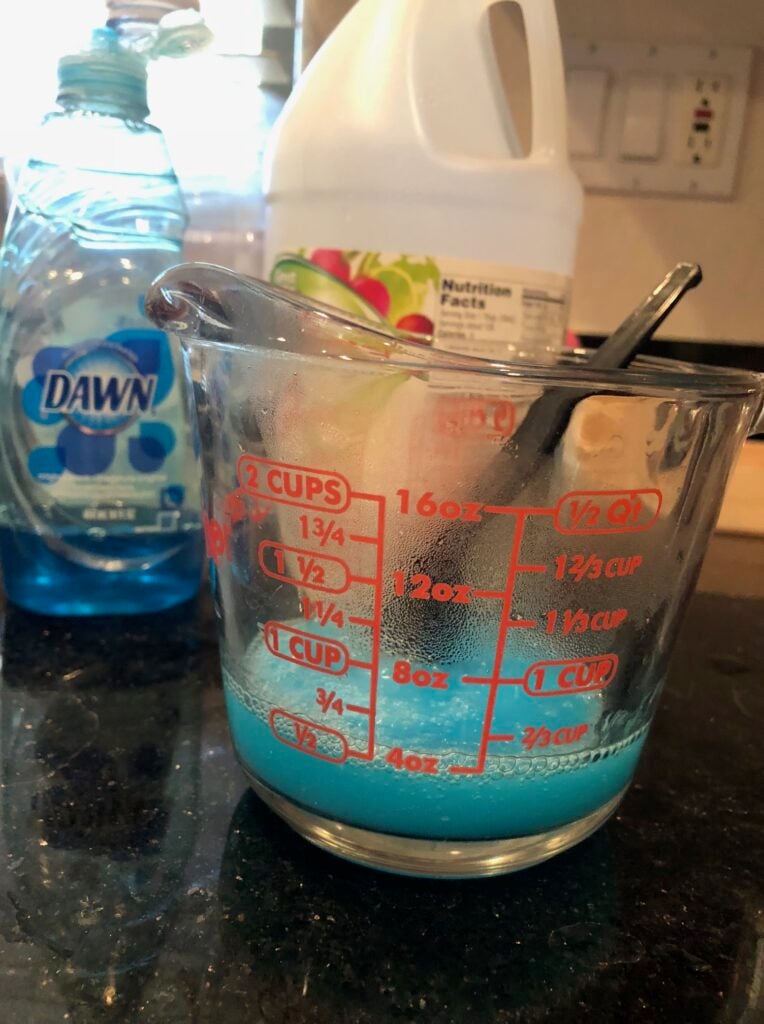 The Magic Elixir: White Vinegar and Dawn Dish Soap
You won't need a magician's wand for this trick, just two common household ingredients: white vinegar and Dawn dish soap. Here's the recipe for your magical cleaning elixir:
Ingredients:
1/4 cup of white vinegar
1 tablespoon of Dawn dish soap
Instructions:
Start by warming 1/4 cup of white vinegar. You can do this by popping it in the microwave for a short burst until it's warm but not boiling.
In a bowl, mix the warm white vinegar with 1 tablespoon of Dawn dish soap. Give it a good stir until they're well combined.
Now that you have your magical elixir, it's time to tackle those shower floor stains.
The Power of Baking Soda
The next ingredient in our cleaning arsenal is baking soda. You'll need:
Instructions:
Sprinkle the 1 cup of baking soda evenly over the stained areas on your shower floor.
The Magic Begins:
Carefully pour your white vinegar and Dawn dish soap mixture over the baking soda-covered stains.
Watch as the magic unfolds. The mixture will start to fizz and bubble. This chemical reaction is what helps break down those stubborn stains.
Let the mixture sit on the stains for about 15 minutes. This time allows it to work its magic and loosen the marks.
Scrub-a-Dub-Dub:
After 15 minutes have passed, it's time to scrub away those stubborn stains. Grab a scrub brush, and with a little elbow grease, gently scrub the stained areas.
Repeat if Necessary:
For particularly stubborn stains, don't be disheartened if they don't vanish completely on the first try. It might take a second application to get that pristine shine.
A Shower Floor That Shines:
With this simple and cost-effective cleaning solution, your shower floor will soon be spotless and inviting. Say goodbye to those dark and stubborn stains, and hello to a shower that's not only clean but also free from harsh chemical residues.
So next time you're baffled by those unsightly marks in your shower, remember this magical cleaning elixir. It's a simple, eco-friendly, and budget-friendly solution that will have your shower floor looking as good as new in no time. Get ready to step into a sparkling clean shower and enjoy a fresh start to your day!